' ... you are never to old to learn something new'  
Providing strategic advise & project management services to clients and companies has been an interest of mine for the past 35 years.   More recently, it has been a breath of fresh air to work with emerging technologies and with talented people less than half my age.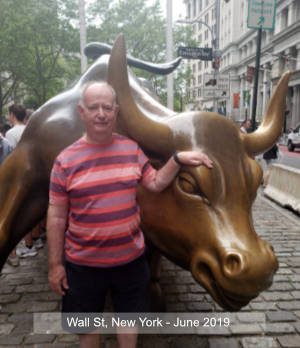 In the 1990's, I was lucky to be involved in the drive to convert analog to digital  ...  so that computers would be able to read, understand and manipulate data. 
Who knew ?   Its old hat now, but back then, it was ooohhh so exciting - to be involved with the launch of TG4 - a digital TV station, located in the West of Ireland at Baile na hAbhann, Co. Galway and subsequently with 'The Secret Garden', Cork, one of the first truely digital recording studio's in Ireland. 
Since then, I have served time as CEO with a Polish/Irish software company and a Swedish/ Irish 'game dev' company. I enjoyed my time as an ICT Advocate with Enterprise Ireland where I was charged to travel and  meet some amazing people working in high tech start-ups here in Ireland. 
More recently, I am using my time to become a social entrepreneur involved with promoting the benefits of 'improving personal mobility' using both markerless and marker based motion capture systems.  When time, allows, I still enjoy mentoring start-ups, devising marketing strategies for websites and online apps. AND when time allows I looking to learn more about VR and AR.  


Analysing the quality of human movement & performance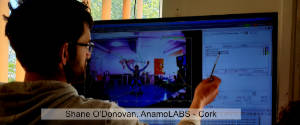 More recently, I co-founded Anamo Prometrics Ltd a start-up using markerless motion capture to service a range of different applications associated with personal mobility and clinical assessments, high performance sports and digital media - AR & VR.
Working with 'DATA' that matters ...
A recent success has been our collaboration with Gillian O'Dwyer (Head Physio) and her team at Enable Ireland, Cork.  Our work resulted in the development of AnamoCGA™ - a clinical gait analysis facility for children and teens with Cerebral Palsy.  We are now working to development AnamoMES™ - a movement efficiency screening facility loosly based on FMS  (functional movement screening) for  high performance sports. 
Looking to 2020, I'm being advised to slow down (?)    As yet, I can't see how
that will work for me when my current motto is ... 'don't retire, rewire'.
______________________________________